The performance you've been waiting for.
The Golf R is the jewel of Volkswagen's performance range. The refined control, aggression and passion of the previous model have been taken to new heights. Tuned for power, styled to perfection and loaded with the latest technology, the Golf R is the envy of the streets.
Engine Performance.
As the flagship of the Golf performance range, it goes without saying the Golf R boasts some serious firepower.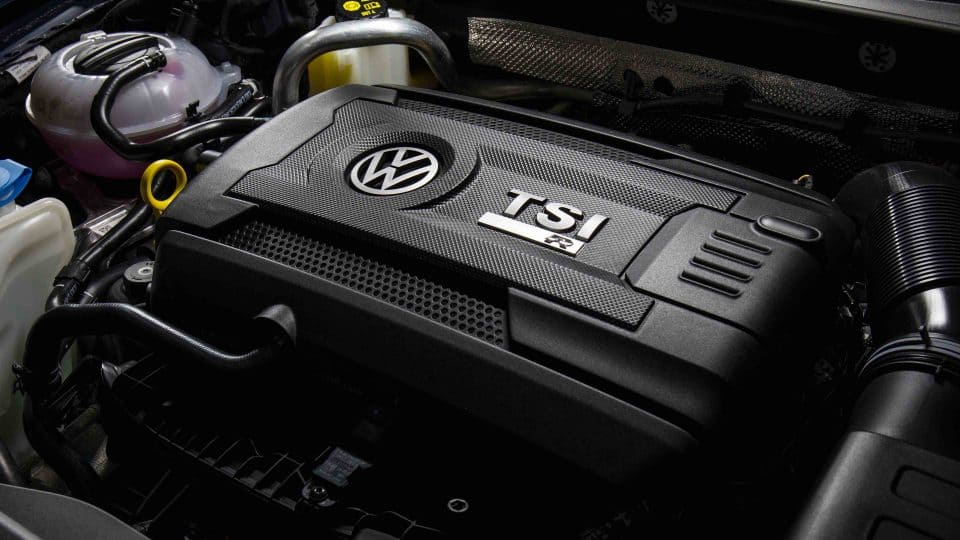 213kW 2.0L TSI
The fastest Golf just got faster.
The Golf R's celebrated 2.0L turbocharged power plant gets a tuning upgrade – and now pumps out 213kW of power at 5400 rpm, delivering a peak torque of 380Nm from only 1850rpm.
With power like that on tap, the 4MOTION all-wheel drive is there to keep you glued to the road right through the rev range.
Available in 6-speed manual and 7-speed DSG variants.
Download a Brochure
Book a Test Drive
Style and Design.
The modern, confident and sporty appearance of the Golf R boasts exciting changes for this latest edition, that are sure to draw admiration and envy.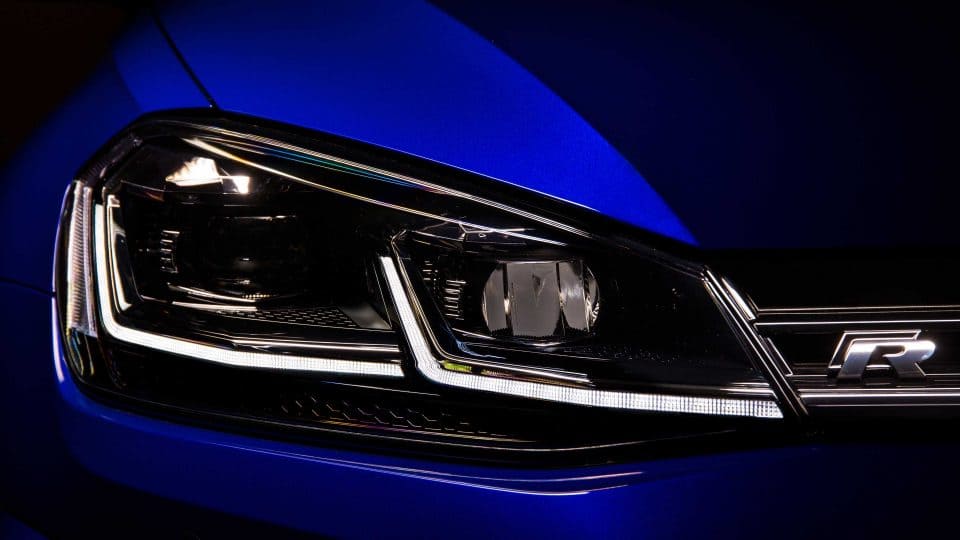 Exterior
Sharper looks.
The Golf R has been updated with a sharp new design and colour range, for extra head-turning ability.
Design upgrades include new front bumper, lower air intake and guard panels, plus a new bumper and diffuser at the rear. Premium LED lights with dynamic indicators are featured front and back.
Download a Brochure
Book a Test Drive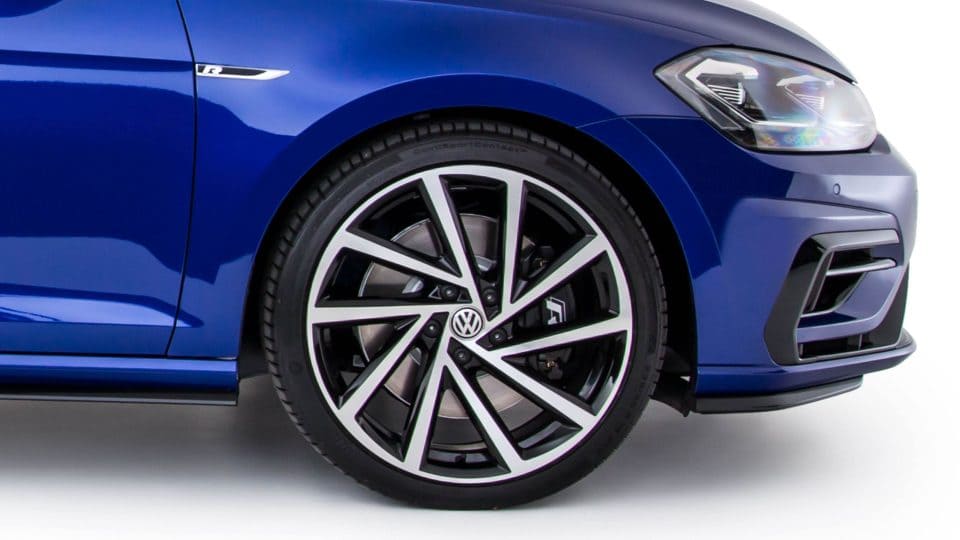 Alloy Wheels
Hug the road.
Accentuating the Golf R's power and clean lines are the 19" Spielberg alloy wheels. Their larger diameter surrounds large ventilated brake discs front and rear.
Download a Brochure
Book a Test Drive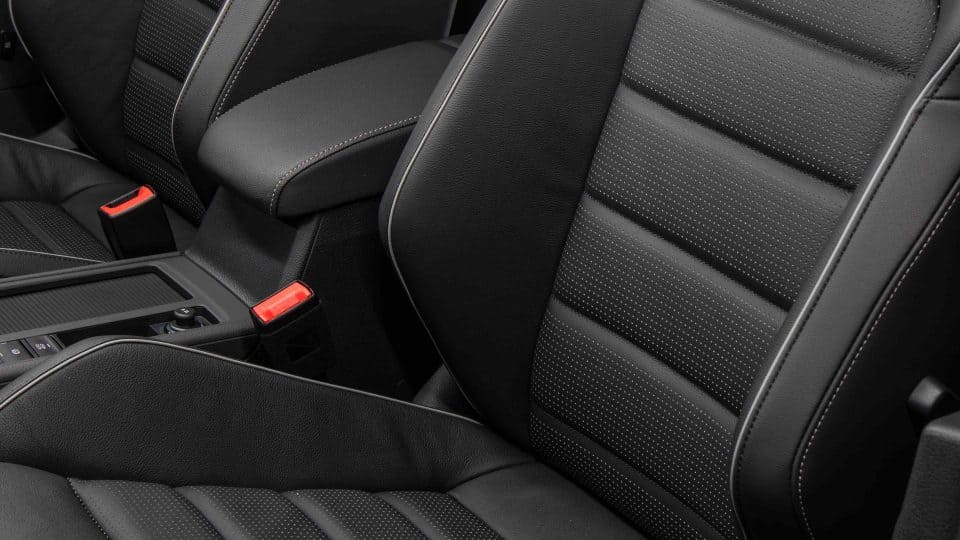 Interior
Premium comfort and control.
Adorned in Vienna leather appointed upholstery1, the Golf R's interior offers style and comfort with a modern twist. A fully-digital Active Info Display graces the driver's console, next to a new-generation 9.2" infotainment system with App-Connect2. And with the addition of a heated, electrically adjustable driver's seat with memory function, life in the driver's seat has never been sweeter.
1. Leather appointed seats have a combination of genuine and artificial leather, but are not wholly leather. 2. App-Connect is compatible for selected apps with the latest smartphone versions of iOS and Android.
Download a Brochure
Book a Test Drive
Technology.
The performance tweaks don't end under the bonnet – the technology on board is all top of the line as well. From innovation that entertains to tech that makes driving a sheer pleasure, the Golf R has it all.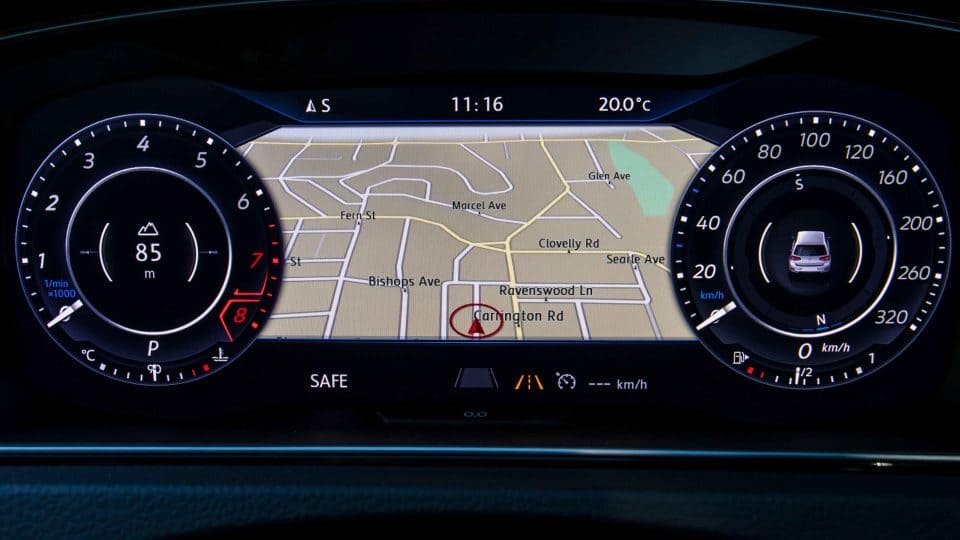 Active Info Display
Goodbye analogue.
Say hello to digital with the Active Info Display. This feature replaces the traditional instruments that sit behind the steering wheel with a 12.3" high-definition digital screen. This puts everything you need, right in front of you with configurable views for navigation, infotainment, driver assistance and vehicle performance functions.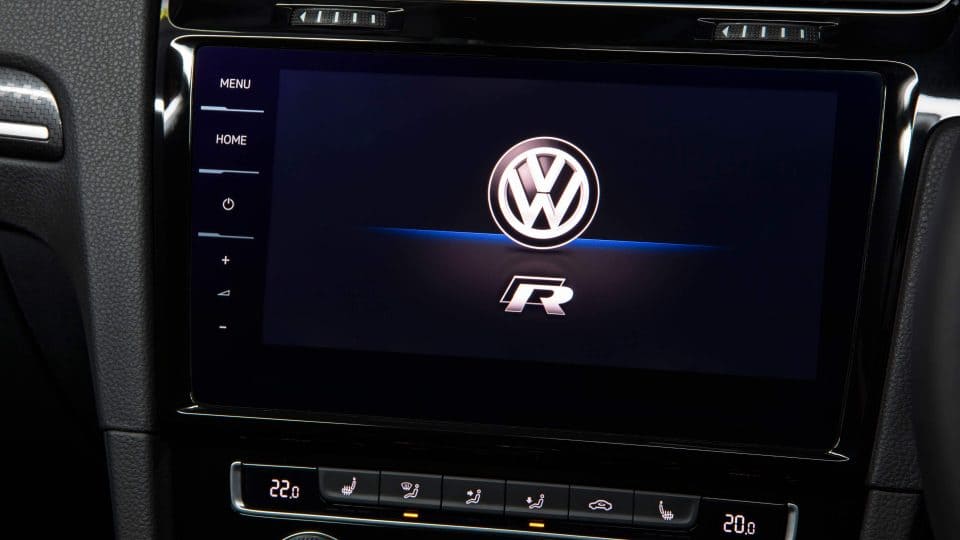 Discover Pro Navigation System
Information, entertainment, anywhere.
The Golf R's infotainment system features a massive 9.2" display with gesture control, voice control and App-Connect2, plus media control, built-in navigation displaying 2D and 3D (bird's eye) maps and 10GB of onboard storage.
2. App-Connect is compatible for selected apps with the latest smartphone versions of iOS and Android.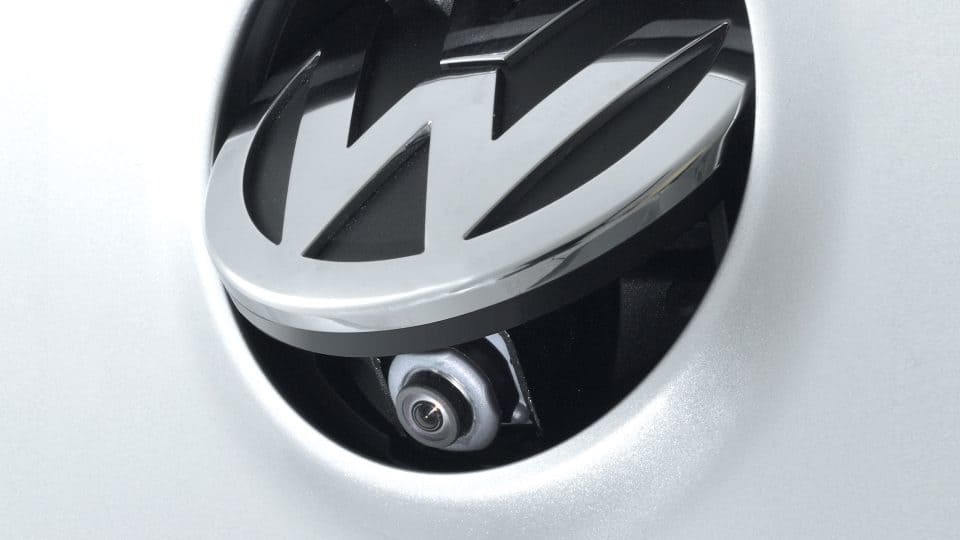 Rear View Camera3
See what's behind you, in front of you.
Whether reversing out of driveway or trying to squeeze into a tricky spot, an extra set of eyes is always handy. The Rear View Camera displays a live picture on your screen that shows what's behind you, making reversing safer and easier.
3. Safety technologies are designed to assist the driver, but should not be used as a substitute for safe driving practices.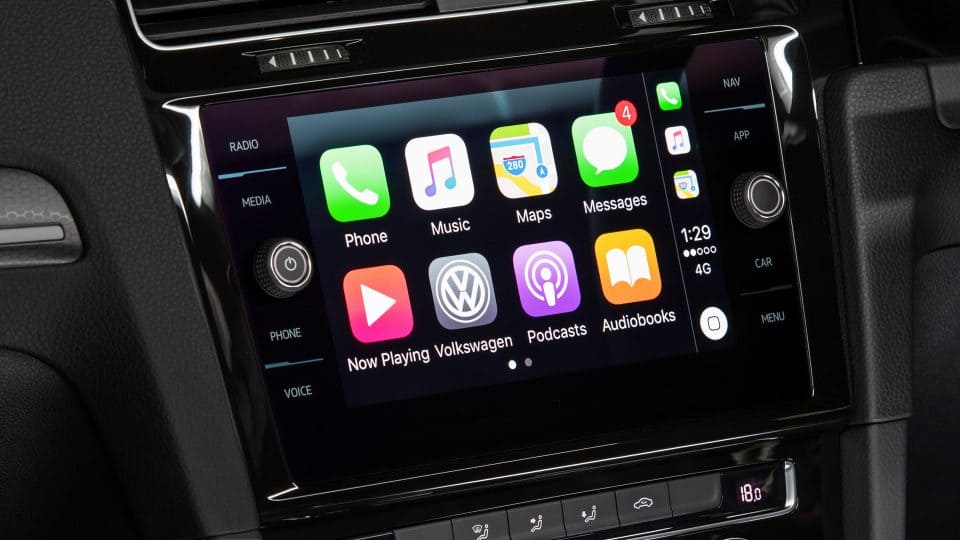 App-Connect2
Apps from your phone to your car.
Show your smartphone's screen on your car display, with access to selected apps, maps and music via Apple CarPlay®, Android Auto™ and MirrorLink® interfaces.
2. App-Connect is compatible for selected apps with the latest smartphone versions of iOS and Android.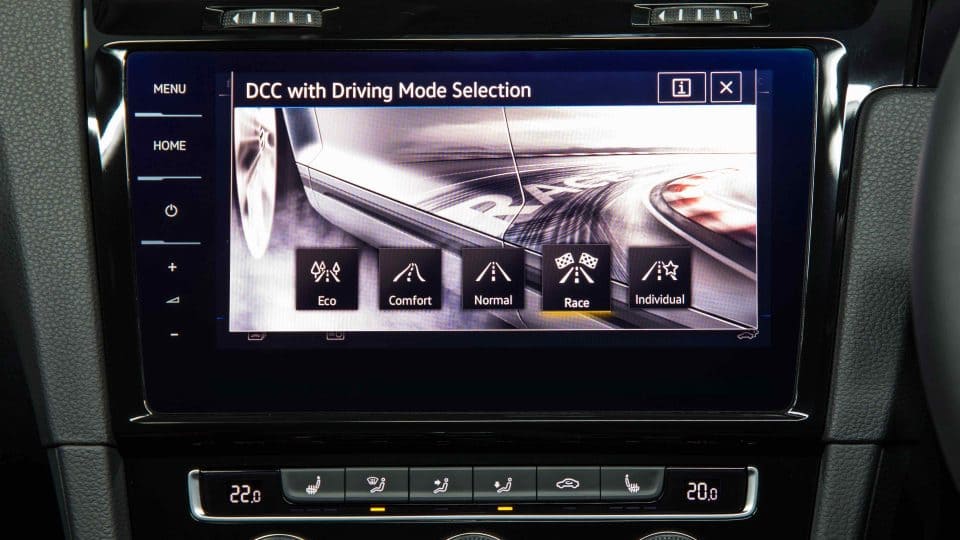 Driving Profile Selection
Personalise your performance.
The Golf R's track pedigree means it demands to be driven. And no matter what your style, there's a mode for you – Normal, Race, Eco, Comfort and Individual.
When you want to tear up the open road, Race mode will provide faster engine response and shift points, plus damping is increased, which reduces movements of the body structure.
Safety Features.
With the exceptional power the Golf R offers it would be remiss of us not to pair it with safety features that are up to the job. The extra kilowatts are matched with a raft of safety and driver aids, which all come together to help you not only enjoy the ride, but get home safe every time.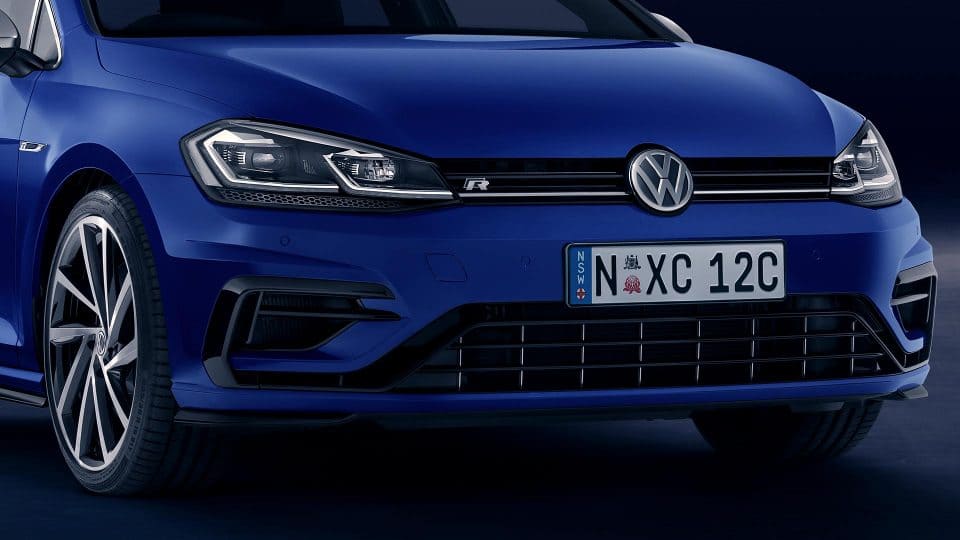 Manoeuvre Braking3
Ready for the unexpected.
Built to assist parking, even in the tightest of spaces. Manoeuvre Braking, front and rear, is designed to avoid or reduce the likelihood of a collision by automatically braking if an obstacle is detected by the parking sensors.
3. Safety technologies are designed to assist the driver, but should not be used as a substitute for safe driving practices.
Download a Brochure
Book a Test Drive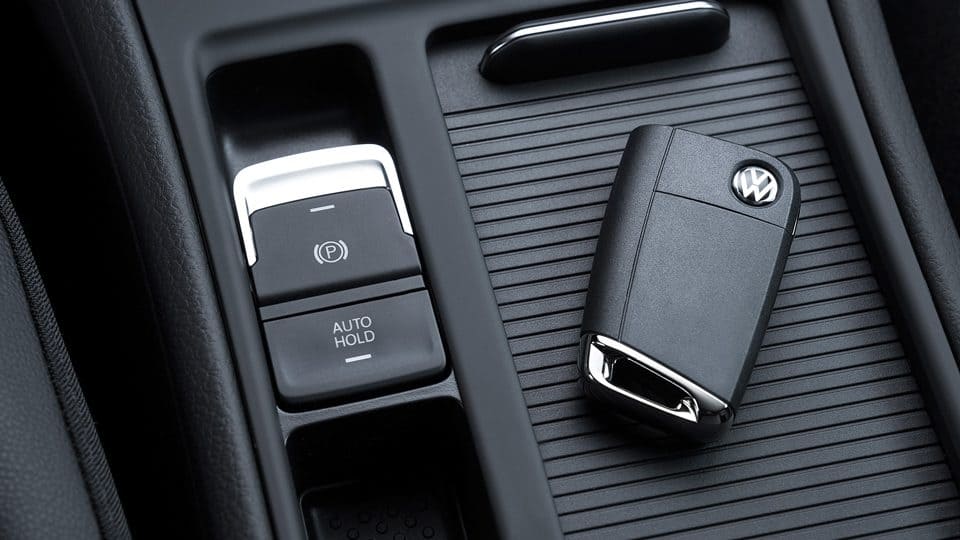 Electromechanical parking brake and Auto Hold.
The handbrake has evolved.
The conventional handbrake has been replaced with a button. Plus, with Auto Hold, when your car comes to a stop, the ABS hydraulic unit holds the brakes, allowing you to comfortably take your foot off the pedal.
Download a Brochure
Book a Test Drive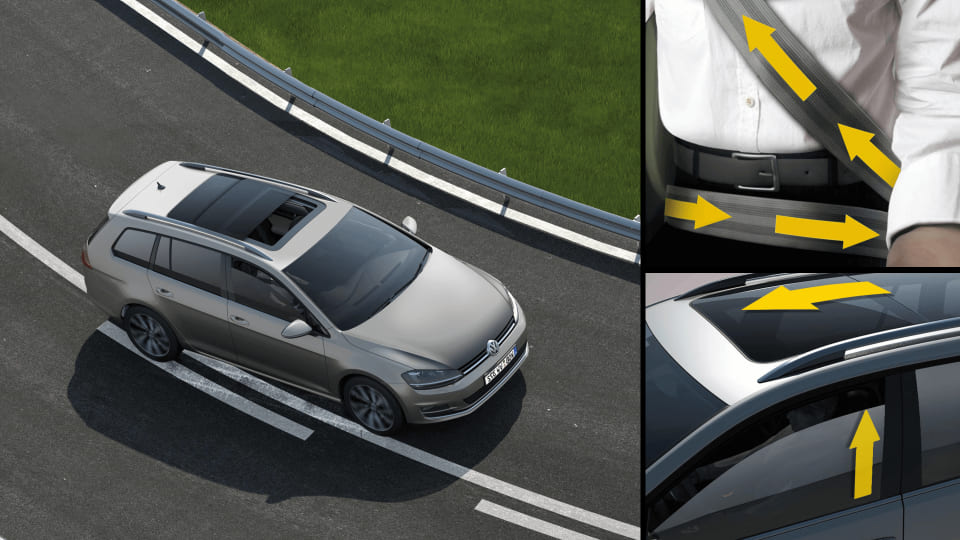 Proactive Occupant Protection System*
Intuitively braces for impact
Before a collision occurs, the front seat belts tense up to put you in the best spot for airbag protection, and if your car starts to slip, the side windows and the sunroof are also automatically closed.
*Part of the optional Driver Assistance package
Download a Brochure
Book a Test Drive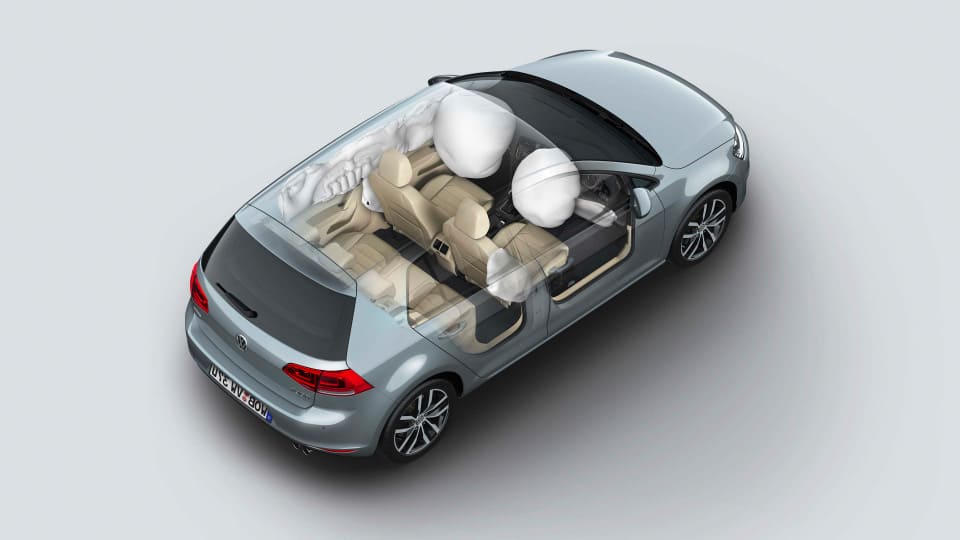 Seven Airbags4
The best possible protection.
Fully equipped with a standard seven airbags, including front, front side, front and rear curtain and driver's knee. Should something go wrong, you'll be pleased you're in a Golf R.
4. Overseas model shown, local specifications may vary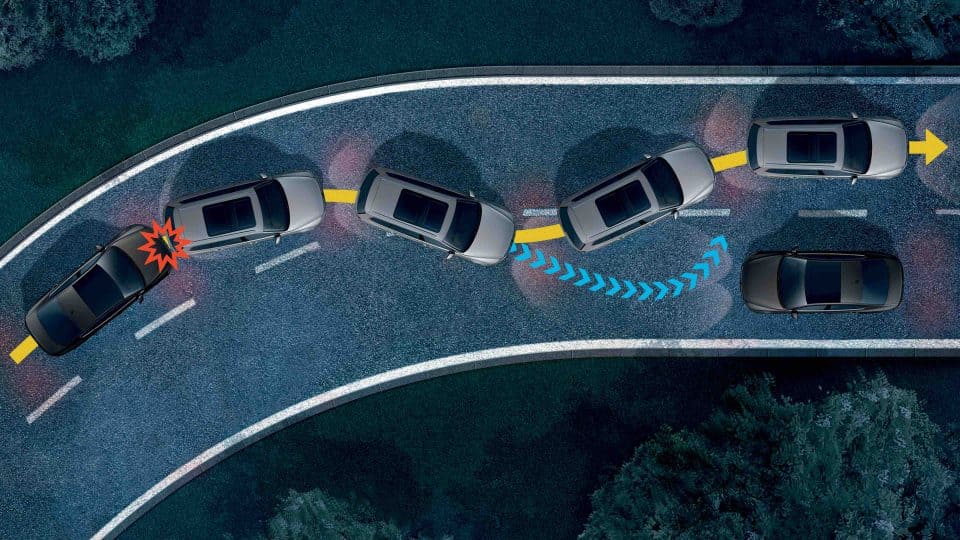 Multi-collision brake
Prevent follow-on collisions.
When the airbag sensors detect a collision, this state-of-the-art system applies the brakes to slow down the vehicle so that a secondary impact will be lessened or avoided. During braking, the hazard and brake lights are illuminated and remain activated. The driver can take over at any time.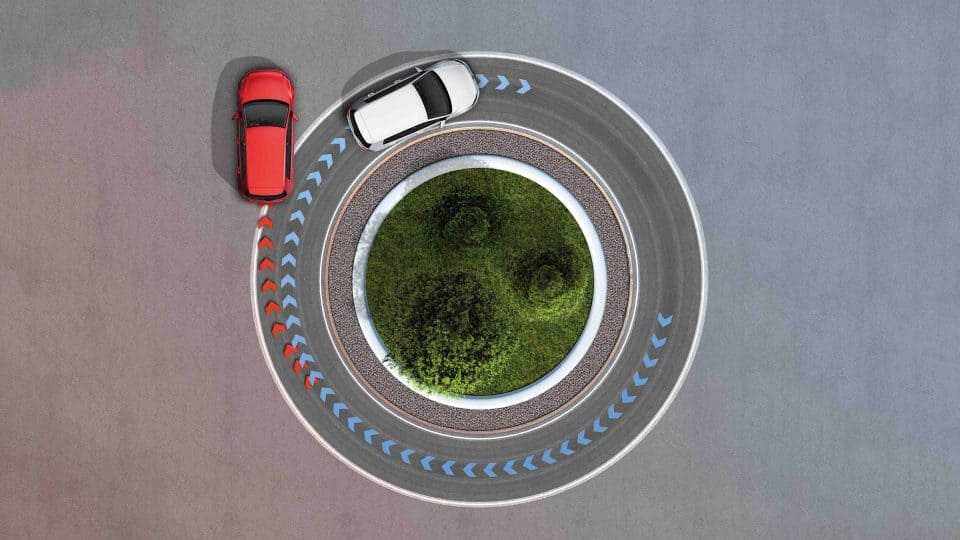 Extended Electronic Differential Lock (XDL)
Turn a corner on traction.
An extension of the Electronic Differential Lock function - this clever addition helps achieve optimal handling in all conditions. Operating on both axles, it applies pressure to the wheel on the inside when cornering to help prevent wheel spin. As a result of this precise braking pressure, cornering is sportier and more accurate.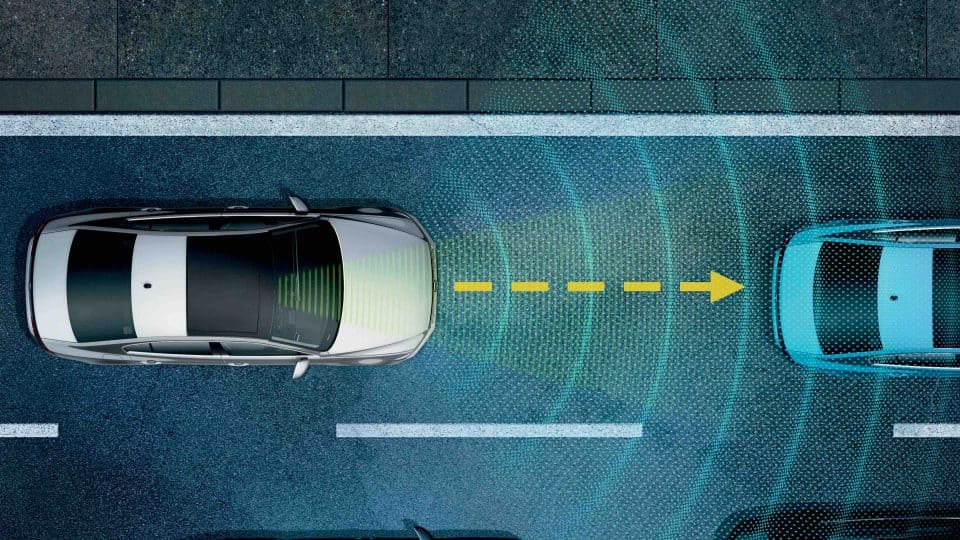 Adaptive Cruise Control (ACC)
A smart way to cruise.
An upgrade on the conventional cruise control system, Adaptive Cruise Control employs the use of a radar sensor that, once you select your speed range, monitors the road ahead for other vehicles and adapts your speed accordingly. This allows you to invariably maintain a safe distance when driving.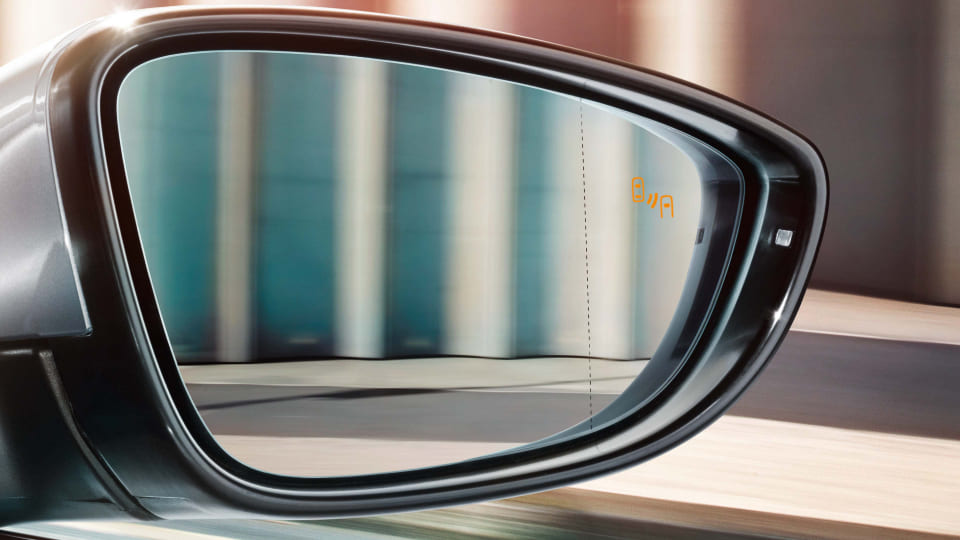 Front Assist with City Emergency Brake3
It puts your foot down for you.
Using a radar sensor, Front Assist detects when a vehicle in front of you gets too close. The system then warns the driver and prepares the car for emergency braking, giving you a better chance of avoiding a collision.
More cost effective than you think.
Keeping your Volkswagen running at the top of its game costs a lot less than you think.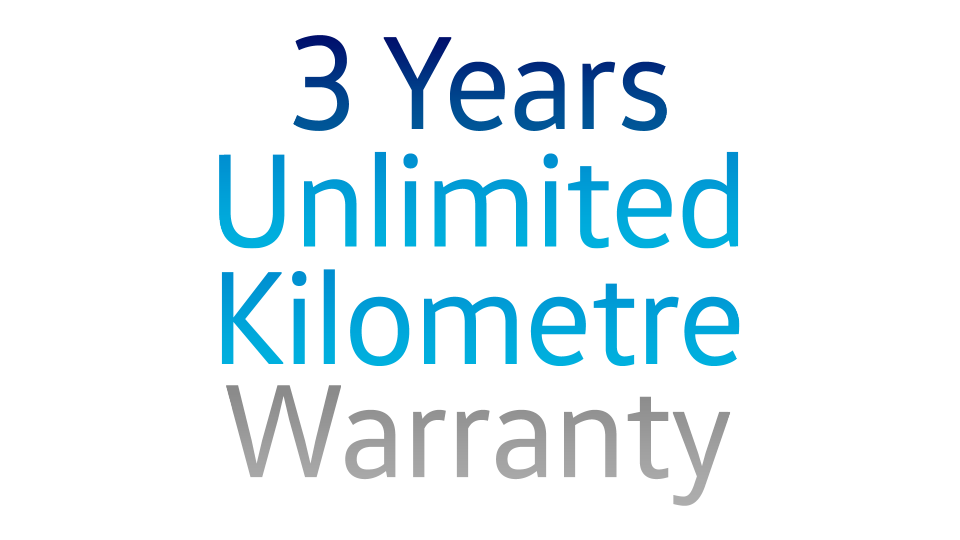 Warranty
Worry-free warranty.
Get a three years unlimited kilometre warranty with your new car. Your rights under this warranty are provided in addition to, and in some cases overlap with, consumer guarantees under Australian Consumer Law and do not limit or replace them.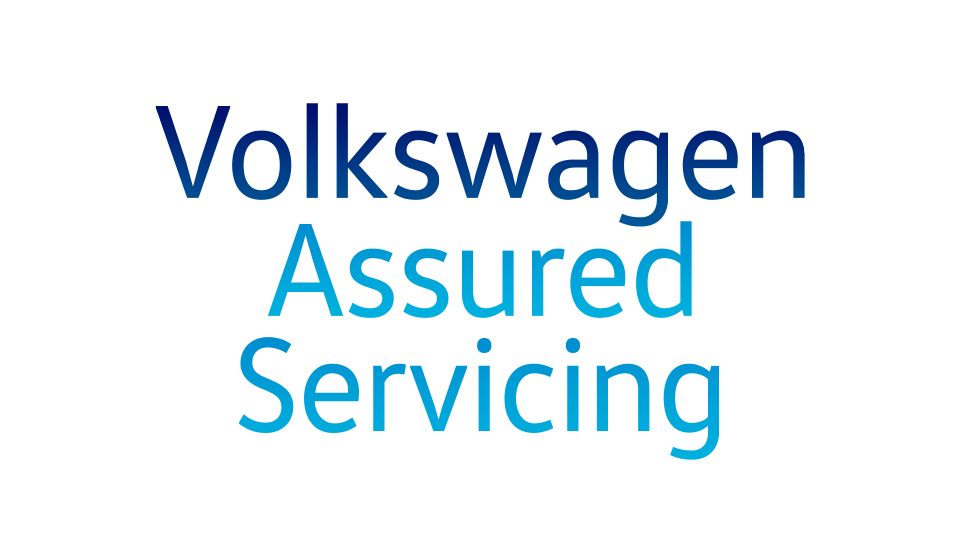 Servicing Your Volkswagen
More cost effective than you think
Every vehicle needs to be regularly serviced. It's the definition of 'regular' that differs between us and our competition. Where other cars manufacturers require for bi-annual services, a Volkswagen only needs servicing once a year.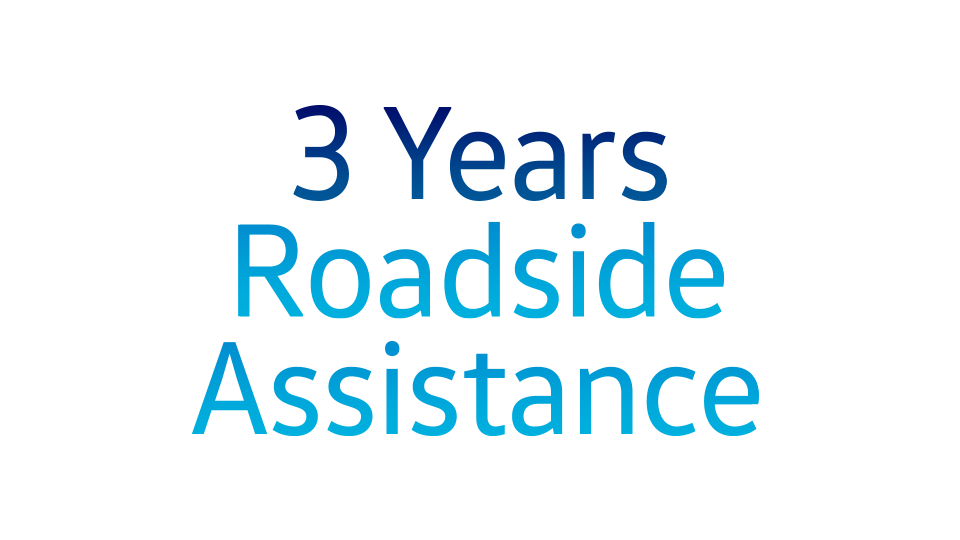 Roadside Assistance
Three for free
Also enjoy three years of roadside assistance on us, gratis.
View pricing guide
It's all in the details.
Take a closer look at the information for the Golf R.